Mystery Mushrooms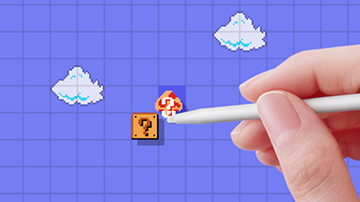 The Mystery Mushroom is an item that can transform Mario into a variety of different characters.
The contents of a Mystery Mushroom will be selected randomly from a roster of available characters, and will change each time the course is played. Alternatively, you can tap the Mystery Mushroom to set it to trigger a specific character.
You can expand the roster of characters that can be triggered by a Mystery Mushroom by, for example, using amiibo or completing the 100 Mario Challenge. You can also get new costumes by playing Event Courses.